03.10.2019
ATRIMA in the magazine Automatizace v potravinářství

This is a unique solution for palletization of yogurt lines.
PACKAGING AND PALLETIZATION IN ONE PACKAGE
Our realization in the company Bohemilk has appeared in the magazine Automatizace v potravinářství 8/2019, Available both in print and online.
A two-page case study is dedicated to our project.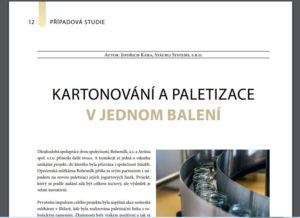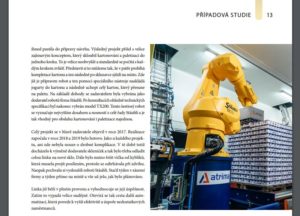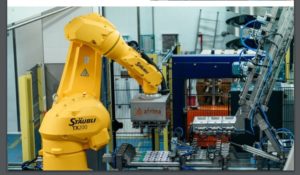 Dairy in Opočno asked company Atrima spol. s. r. o. for a new palletization of yogurt lines. The project  began in 2018 and early 2019 was done.
The final Atrima project came up with a very interesting and unique concept, that brought cartoning and palletizing into one step. Normally, each step is counted separately.
"The line is running in full operation …This opens the way for further automation, which will lead to higher efficiency and savings of employees. "