ATRIMA spol. s r. o.
2005
Was founded by three co-owners with many years of experience in the branch of handling equipment.
Since than there is continuous dynamic development.
Today there are 39 employees working in the company Atrima.


2012
We introduced a new corporate logo and created new business presentations.

We also moved to bigger halls.


2017
The company employs 47 employees.
We create new corporate prints for you, a new responsive website and an upgrade of our company logo.



2018
We put our cars in corporate graphics and logo.




2020
The company  Atrima moves to  its own premises in Šakvice on Podhrází Street.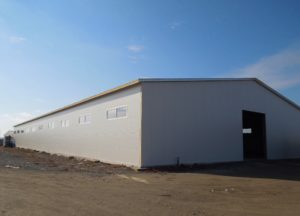 In the large area there is an office building and three separate production halls.




2021
The owners of Atrima have always tried to create a safe and friendly working environment for their employees. That is why this year they have officially joined the companies that care about human health and safety, fair dealing and the promotion of environmental sustainability.
The company has written a Code of Conduct. The sustainability of society is built on social, economic and environmental pillars.
The Code promotes the alignment of economic and social development with the capacities of ecosystems and the preservation of natural values and biodiversity for present and future generations.